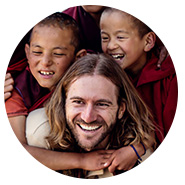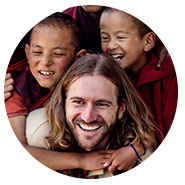 "We travel not to escape life, but for life not to escape us."
Elia Locardi is an internationally acclaimed professional travel photographer, videographer, writer, public speaker and highly skilled educator who has spent the last decade of his life shooting and sharing some of the most beautiful locations in the world. Traveling from country to country, continuously circling the globe, since he began traveling full-time in 2009, he has visited more than 60 countries and flown over one million miles.
Years of Full-Time Travel

Nomadic Photographic | SmugMug Short Film
Earlier this year we were honored to have SmugMug Films launch a short film about us and our location independent life on the road. We think they did a fantastic job!
In 2014 I teamed up with Fstoppers.com to produce a series of premium quality video tutorials.
To produce a truly unique series of tutorials, over the last several years we traveled to Iceland, New Zealand, Italy, Singapore, Cambodia, Hong Kong, Dubai and even some US locations, so we could teach every aspect of Landscape, Cityscape, Astrophotography, and Post-processing.
From waterfalls and ice caves in Iceland, to the timeless architecture of Rome Italy, to the top of Victoria Peak in ultra-modern Hong Kong, and even under the dark star-filled skies of New Zealand, Photographing the World has something for everyone interested in dramatically improving their landscape, cityscape, astrophotography, and post-processing.
The First is "Photographing The World: Landscape Photography & Post-processing". With more than 12 hours of video content, and 15 unique lessons that become progressively more difficult as they go, this tutorial will take you from the on-location capture all the way through my post-processing techniques in the studio and teach you how I manually blend multiple exposures together to create dynamic and powerful photography.
The second tutorial is called "Photographing The World: Cityscape, Astrophotography, & Advanced Post-processing". This tutorial takes things to a while new level with 15 more hours of instructional content and 20 additional lessons that quickly ramp up in difficulty as they teach how I seamlessly blend multiple exposures and different moments in time together to create my signature look. This video also includes and introduction to how I developed the business side of my photography.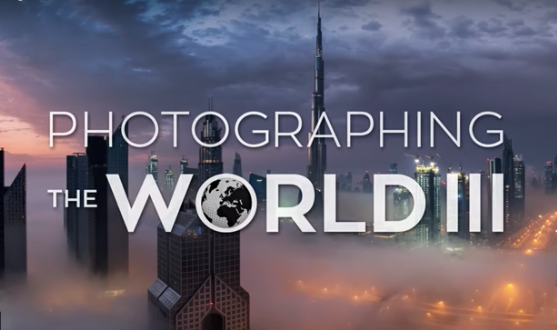 The third tutorial "Photographing The World 3" leads into Advanced Cityscapes and brings 18 more hours of instructional content and 14 additional lessons. For this one, we travel to new Cityscape destinations and ramp up the challenge, introducing even more advanced techniques. From the start we focus on shooting and editing portfolio level work, all the while working with Adobe® Photoshop & Lightroom, while never relying on 3d party plugins.